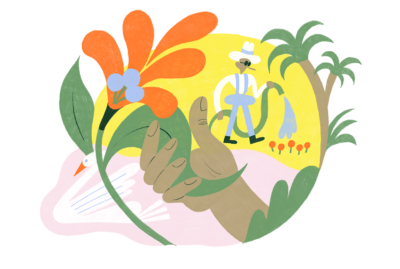 In general
All guests visit our park and gardens at their sole risk and responsibility. Please be aware of the proximity to the sea and many ponds in the gardens. There are no lifeguards on the property.
Alcohol licensing laws in Norway do not permit guests to bring or consume their own alcohol on the boat or at Flor & Fjære.
Flor & Fjære is a non-smoking restaurant.
Flor & Fjære is not liable for refunds or financial compensation for unsatisfactory conditions, or for cancellations due to acts of war, natural catastrophes, national or regional strikes, epidemics, pandemics, fire, or similar incidents beyond our control.
For bookings on our website
The person making the booking must ensure that the information in the booking confirmation is correct and according to your and/or the guests' wishes. You must also ensure that you have submitted the correct email address and telephone number when booking, so that we may reach you if necessary.
The booking is not complete or valid if:
You have not received a booking confirmation.
The online payment is interrupted and is not completed.
You may change the number of guests, date and/or time of your trip up to 1 week (7 days) before your chosen departure. To make amendments or cancel your booking, click on the link in the booking confirmation sent to you at the registered email address.
Should your amendment cause a price increase (such as additional guests or changing from a weekday to a Saturday), you will need to pay the difference at the time of amendment. Should your changes reduce the cost of your booking, the difference will be credited to the payment card (or gift card) used at the time of booking.
Cancellations made up to 1 week (7 days) before your departure date will be fully refunded to the payment card used at the time of booking. If you used a gift card, the amount will be credited to this card.
All bookings are final and non-refundable 1 week (7 days) or less before your departure.
Flor & Fjære guests are responsible for their own applicable travel, cancellation and risk insurance.
For private functions, conferences, meetings or events
The minimum price for groups in a private dining room is equivalent to a minimum of 25 guests.
The deadline for cancellations of confirmed private group events is 4 weeks prior to arrival. If cancelled between 4 weeks and 4 business days prior to arrival, a cancellation fee of NOK 300 per person will be charged.
If cancelled 3 business days or less prior to the booked time, full payment is required.
The number of guests can be reduced by 10% up to 4 business days prior to the booked arrival date.
All cancellations must be received in writing at booking@florogfjare.no.