A sensory experience; fresh sea, colorful gardens and delicious food.
Mon-Fri NOK 1590 | Sat NOK 1790
Incl. garden tour, dinner and boat trip.
A visit to Flor & Fjære
A taste of paradise
The boat trip, gardens and food make your visit to Flor&Fjære a feast for the senses!
A visit to Flor&Fjære begins with a pleasant boat trip. Upon arrival to the island, our guides are ready to show you the beauty of the gardens, before dinner is served in the jungle.
Welcome to you all!
All the colors of the rainbow …
…and then some. At Flor&Fjære we have something for everyone - and we aim to make you happy.
New departure quay
All departures to Flor&Fjære leave from Bekhuskaien, near Fiskepirterminalen (the boat terminal) in Stavanger.
More info here… →
Menu
Chef André Mulder is inspired by the whole world, and focuses on pure, natural flavors from the best local ingredients.
View our menu here →
The gardens
Our incredible gardens cover 50000m2 (12.5 acres). Every spring we plant 50000 colorful annuals, ready to welcome you.
Jungle restaurant
In 2022 we opened our greenhouse jungle restaurant! Where we can seat up to 600 garden-loving guests.
Jungle restaurant →
The beach bar
Our cute, mint green beach bar is open on sunny days. Come get a refreshing drink after your meal!
Chambre séparée
At our newly renovated farmhouse at Hidlefjord Gård, Flor&Fjære serves food and wine of the highest quality for small, exclusive groups. Food cooked over open fire and with respect for nature.
From windswept islets to colorful oasis
A visit to Flor&Fjære is a visit to our family garden.
Built with passion over three generations, our garden has grown from a windswept homestead to a colorful oasis – where we love to welcome guests!
More about Flor&Fjære family
It all started in 1965. Åsmund and Else Marie Bryn bought a windswept homestead on Sør-Hidle, where they built a family cabin and planted a cottage garden.
During the 80's and early 90's, the small, exotic garden grew and became popular. Before long, guests needed refreshments, and in 1995 Olav and Siri Bryn established Flor&Fjære restaurant and gardens.
Now it's the 3rd generation, Endre Bryn Hidlefjord, and his wife Hanne Kvernberg Hidlefjord that are in charge, and they are well underway with new plans and expansions.
More about us →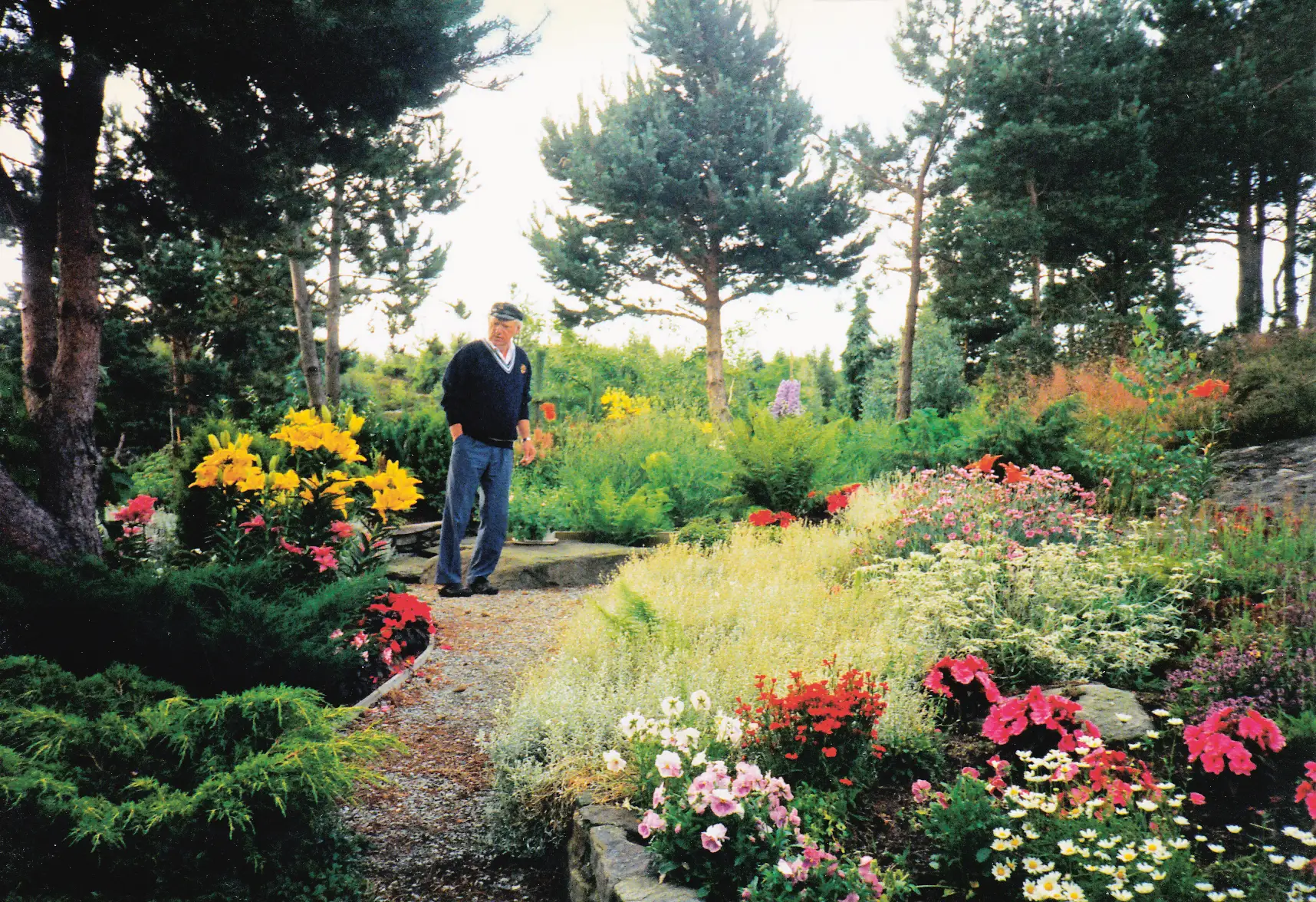 Play
Give a colorful experience
Gift an unforgettable experience to a loved one. We have gift cards you can purchase online.
Buy your gift card here
PRACTICAL INFORMATION
2023 Season May 12 – September 20
Flor&Fjære is a privately owned family property, open for pre-booked visits during the summer months
Departure times vary from day to day – available departure times Monday to Saturday for individuals and small groups can be found in our booking calendar.
Departures for events, parties and conferences by appointment. Contact us at booking@florogfjare.no for a proposal.
All visits must be booked in advance.
More practical information
CONTACT US
WE WOULD LOVE TO HEAR FROM YOU
Send us a message, criticism or love, or a booking enquiry. We will answer at our earliest convenience!
More contact information →